Beware buy now, pay later!
Tuesday, 14th September 2021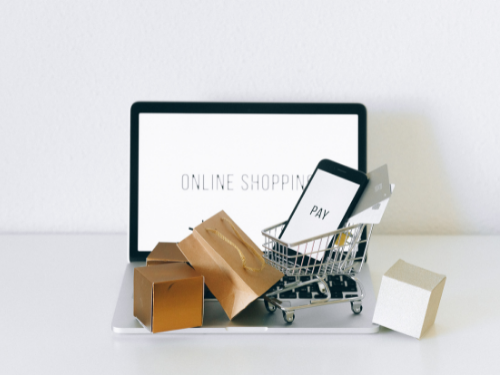 So many of us shop online these days – it's easy, convenient and often gives you more choice.
But research published last week by Citizen Advice warned that one in eight shoppers using 'buy now, pay later' schemes online have been chased by debt collectors.
More and more online retailers are offering the 'buy now, pay later' as an option at checkout but the new research revealed customers were charged £39million in late fees last year alone.
It also discovered that many customers were not warned that they could be referred to debt collectors for missed payments leading to calls for the 'buy now, pay later' market to be regulated.
Whilst the offer of 'buy now, pay later' looks attractive it is not always made clear that you are entering a credit agreement - which is effectively a loan - and there are penalties if you miss a repayment.
As more and more of us shop online and with Christmas shopping already starting for some, this problem is set to get a lot worse with people turning to high value credit agreements to pay for their shopping.
By the time you get to the checkout of an online shop it's all too easy to click on 'buy now, pay later' if you don't have enough to pay or you know there will be other pressures on your bank balance, but there is a much better way get extra money quickly and in a way that won't lead to unmanageable debt.
At Darlington Credit Union, our simple, helpful and personal service means you could get a loan that suits your needs. Applications are assessed by our staff, not a computer, so we can really understand your situation, why you need to borrow and what you can afford to pay back.
Our loans can be processed quickly, and we are upfront about all our charges so you won't be caught out.
We also believe in saving when you borrow so part of your repayment will be put into a savings account – this means once you have paid off your loan you will be in a better financial position for your next shopping trip!

So before you start your next online shop, think about what money you have to spend and if you don't have enough give us a call. Organising a loan with Darlington Credit Union doesn't take as long as you might think and could make a massive difference to your stress levels and your financial future.