Getting on the road for less
Monday, 30th August 2021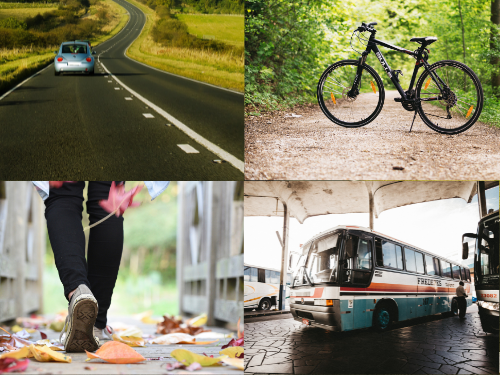 As the school run starts again and many people are heading back to the office to work, here's how making a few small changes to your everyday travel routines could make a massive difference to your finances.
Do you have to park so close to work? Could you park a 10-15 min walk away and enjoy free roadside parking? Say you pay £3 per day to park that's £15 saved per week or £780 per year!
Car sharing is not only good for the environment, if you take turns to drive with someone you work with, you will half your yearly expenses on fuel, wear and tear on your car and parking
Paying out for a bus pass can feel heartbreaking if you are on a budget - parting with all that hard earned cash in one go. But in the long term you will save a fortune over the year rather than paying as you go
Can you walk more? Walking is much better for your pocket, the environment, and your waistline!
What about a bike? Quite a lot of workplaces provide cycle to work schemes where you are given a bike and the cost is deducted from your wages each month. Or what about a bargain reconditioned bike? Bike Stop on Skinnergate, Darlington takes donated pre-loved vintage and modern day bicycles and rescues, recycles, upcycles, and updates them ready for their next owner at low prices. Find out more on their website https://www.bikestop.org.uk/
The smallest changes can honestly make a big difference to your finances so always take a minute and think "is this necessary?" before putting your hand in your pocket.