Grab a Grand with exciting new loan offer
Wednesday, 28th April 2021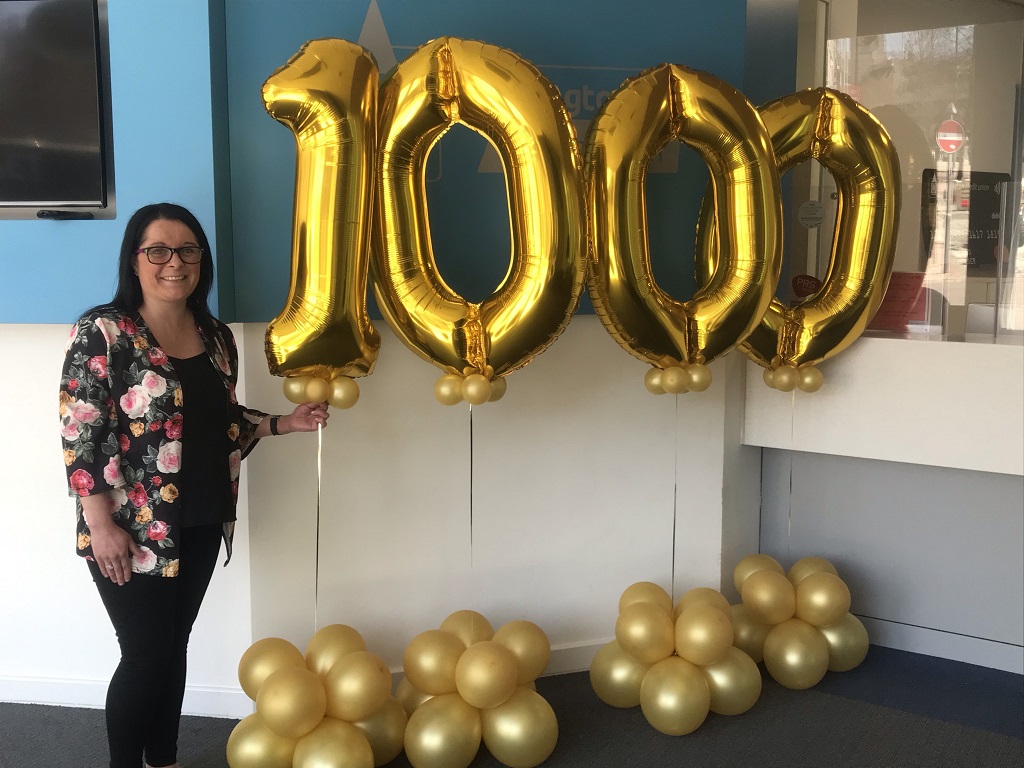 Darlington Credit Union is offering 1,000 people the chance to grab a grand with an ethical, low cost £1,000 loan.

As we come out of lockdown, the Credit Union recognises that many people would like to boost their finances to pay for a much needed holiday, a new wardrobe, home improvements or to help with bills.

To help these people, Darlington Credit Union is offering one thousand £1,000 loans at special, low rates for new borrowers or Credit Union members who don't already have a loan.

Unlike many high street lenders, Darlington Credit Union believes in saving as you borrow so as part of the loan agreement customers are asked to pay into a savings account. This means after the loan is repaid they will be in a stronger financial position having built up savings.

Tony Brockley, Darlington Credit Union Chief Executive, said: "The last months have been so hard for everyone and we want to help people get back on their feet as we look to the future.

"We know that people who need money can often be taken advantage of by loan sharks or turned down by lenders because of their financial past.

"Personal service is at the heart of everything we do and we will consider loan applications from anyone, whatever their financial background.

"We only have 1,000 of these £1,000 loans at this special rate so I would urge people to get in touch via our website and grab a grand as soon as possible."
Product and terms: £1,000 x 10 months at £110 month (incl. £4.39pm savings) at a total cost of loan being £56.02 @ 12.68% APR. Subject to
18 years old or older
Live and/or work in the DL, DH, HG, NE, SR, TS, or YO postcode area
Income must be in excess of £1,000 a month
We reserve the right to use credit reference and fraud prevention agencies to help us make decisions.