National Lottery boost to MoneySmart
Friday, 9th July 2021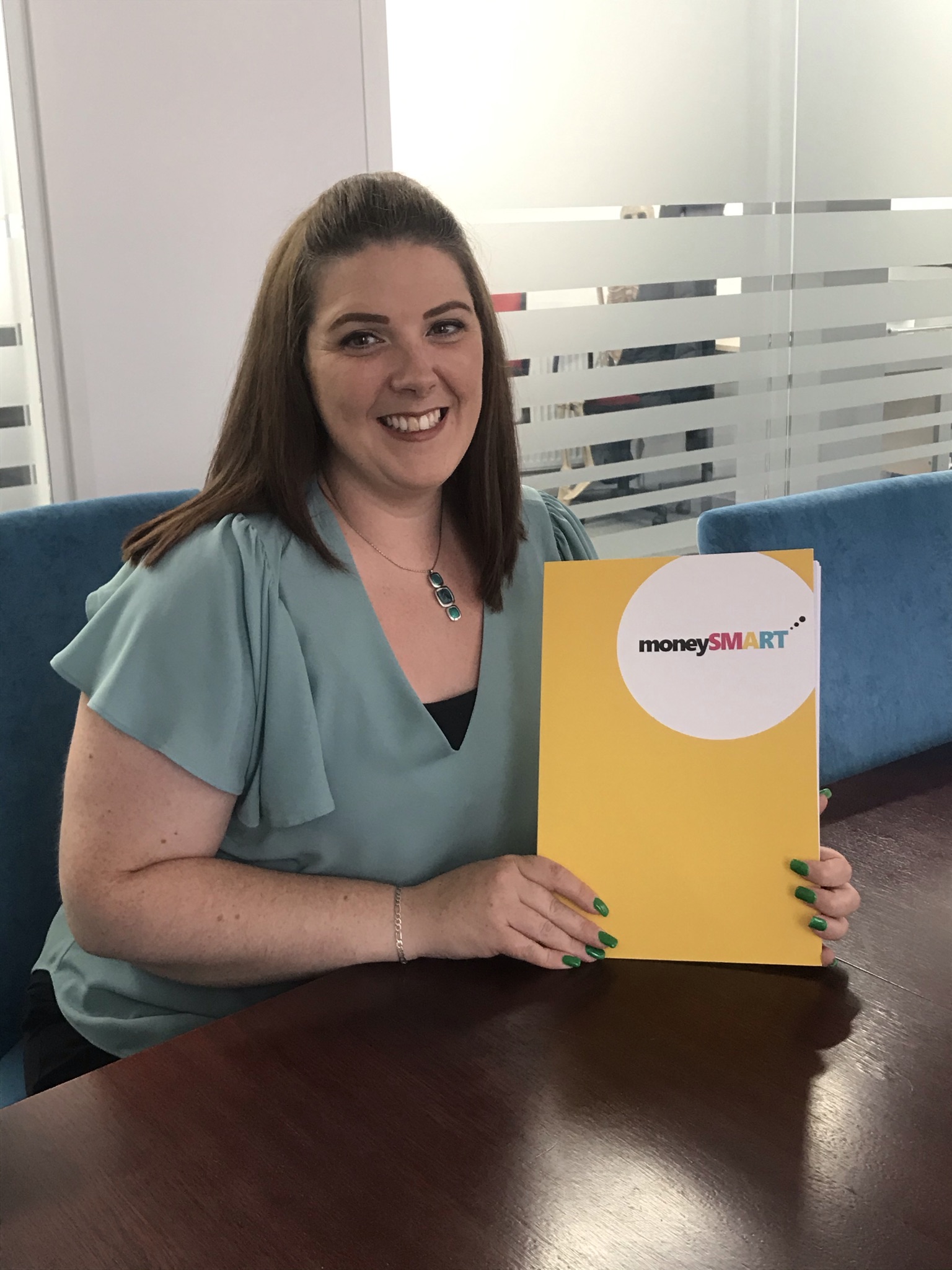 The money will be used to expand our MoneySmart scheme which offers guidance, face-to-face, via our website and a special hotline, on a wide range of financial issues including financial management, benefits, budgeting and help paying bills.
Adele Morris, MoneySmart worker (pictured), has been appointed to the project to work with people who need help with their finances, especially those affected by the pandemic.
She said: "A lot of people's finances have been impacted by the pandemic – whether they've lost their job or seen a cut in their wages because of furlough.
"It can be frightening to get to the end of the month and not have enough money to pay bills but I am here to offer free, practical guidance. Sometimes it can be the simplest things that can make a big difference but when you are stuck in a situation, especially where money is concerned, you can feel trapped.
"We have some great products, like our bills account which makes paying your bills and budgeting so much easier.
"Whatever financial support someone needs, I will be with them every step of the way until they are back on their feet."
Adele will also be working with schools and colleges to encourage children to save and learn about managing finances from a young age.
Adele said: "It's about the whole community – we are based in Darlington and really care about the town. If more people feel financially secure then everyone will benefit. We are so grateful to the National Lottery for allowing us to extend our work and support more people."
You don't have to be a member of the Credit Union to use MoneySmart and it is a free service.

Find out more online www.money-smart.uk, call 01325 529825 or email adele@darlingtoncreditunion.co.uk
£225,000 in National Lottery funding to help our work to support people struggling with their finances." />