Supporting you all the way
Friday, 6th August 2021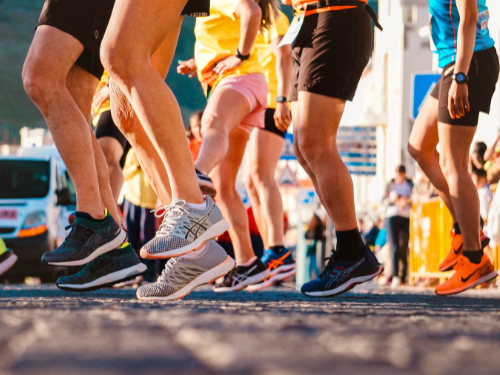 Last weekend was the annual Darlington 10k road race and it got me thinking about how the town often comes together as a community to support each other.
Supporters line the streets cheering on total strangers, helping the runners putting one foot in front of the other. I have been one of those runners and I can tell you those motivational cheers really do make a difference.
It made me think, that my role as Darlington Credit Union's MoneySmart officer isn't that different to those race supporters. To many of you I'm a stranger but I am here to help you reach your goal of financial security.
In the 10k road race, running up the hill on Carmel Road can be a daunting task - not dissimilar to looking at all the bills in front of you. The best way to climb a hill is to take one small step at a time, trying to sprint will do you no favours in the long run. In the same way, with your finances, you just need to look at one thing at a time and before you know it you will have organised all your bills and be at the top of the hill with enough energy (or in this case money) to finish the race.
I'm not going to lie, it can be a hard slog and there will be times you think it just can't be done but I promise with the support of MoneySmart you will get there, and you will be so proud that you have done it and achieved something you never thought possible.
The 10k might be a race for individuals but it's the support of the other runners and the people lining the streets handing out Jelly Babies and water that keep the competitors going - it's a true team effort.
In much the same way, I will be there with MoneySmart, to keep you going when things gets tough with your finances - I just can't promise I will have Jelly Babies!
So what are you waiting for? Why not get in touch and we can train your money to work for you!
Find out more at https://www.darlingtoncreditunion.co.uk/community/...
MoneySmart is funded by the National Lottery